Sustainability Policy
The policy is approved by the Board of Trustees and monitored by the Governance and ESG Committee. The following outlines Killam's commitment to ESG:
Invest in technology and new initiatives to increase sustainability and lower its carbon footprint across the portfolio, with a focus on energy, water and waste consumption and management.
 
Support and invest in its employees through training and development. 
 
Enhance diversity and inclusion policies and practices to continue to foster a safe, inclusive, and equitable workplace. 
 
Provide outstanding customer service and build an inclusive community at its properties. 
 
Support initiatives in the communities in which Killam operates, with an emphasis on affordable housing through community partnerships, subsidized rents and discounts. 
 
Establish and implement measurable governance policies and practices. 
 
Report annually on its ESG programs, highlighting new initiatives, and Killam's performance against targets. 
 
Review our annual ESG benchmark ratings(1) and target areas for improvement each year.
(1) Currently the benchmark rating focus is GRESB.
Overview
Material ESG Topics
To ensure Killam is focused on the most significant ESG issues for its business, a materiality assessment identifies and prioritizes the ESG topics that are most significant to Killam, its employees and trustees, and the external stakeholders.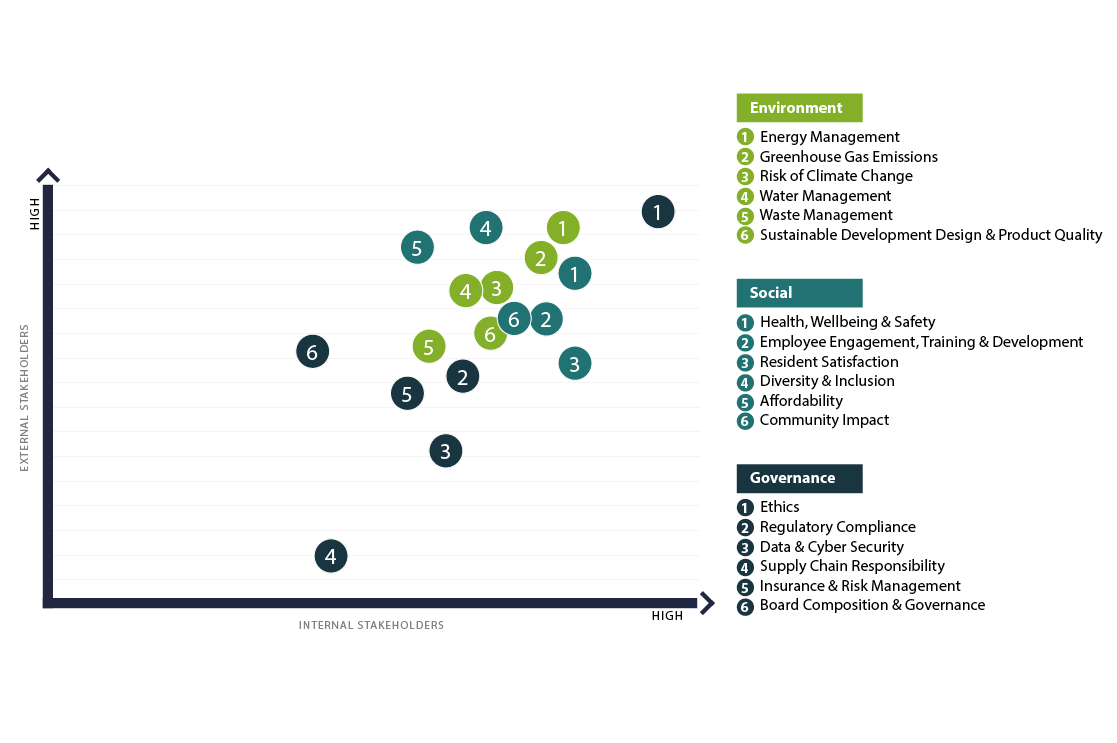 Overview
Killam's ESG Targets
Killam has committed to ambitious but realistic ESG targets to work towards in the medium-term. These goals aim to mitigate Killam's carbon footprint, maintain good corporate citizenship and create long-term value for its stakeholders. ESG and climate-related issues continue to evolve quickly and the need to continuously adapt is evident. Killam is scoping out its long-term carbon emission targets and developing a plan to move to net-zero carbon emissions and will disclose details as technology and innovation evolve.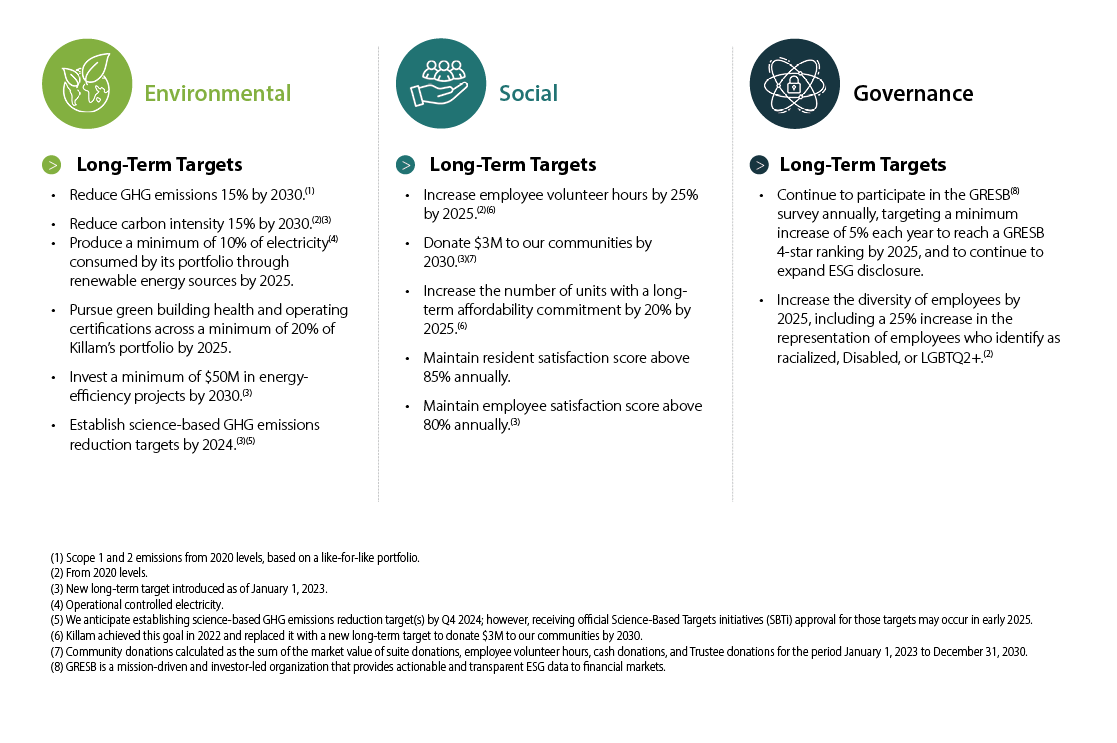 Overview
United Nations Sustainable Development Goal Alignment